From 1998
A 30 year reunion was held on Saturday, 24th October 1998 for those who were at Essex University during the Academic Years 1967/8 and 1968/9, and who considered it to have been a positive experience worth celebrating. Over 120 people came and shared a wonderful, memorable evening. Friendships were renewed.
Below are the resources and links which we accumulated at the time.
---
Further details are available from Julian Harber, Foster Clough, Mytholmroyd, Hebden Bridge, West York, HX7 5QZ or by emailing Chris Ratcliffe
---
Web pages: Pennine Pens Web Design
Last update - Saturday, 21 June 2014
Poster Workshop
The Poster Workshop 1968 - 1971. Inspired by the Atelier Populaire in the Ecole des Beaux Arts, Paris, May 1968.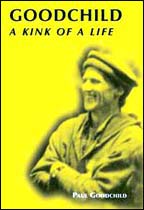 Fifty snapshots of the 50s, 60s and 70s including May 1968 Essex and Paris